¿Do you want to see speed of the lava volcano of La Palma? After the reactivation, the lava slope is closer and closer to the coast. We see new images and videos on all televisions and we are very struck by the speed of the lava volcano on La Palma.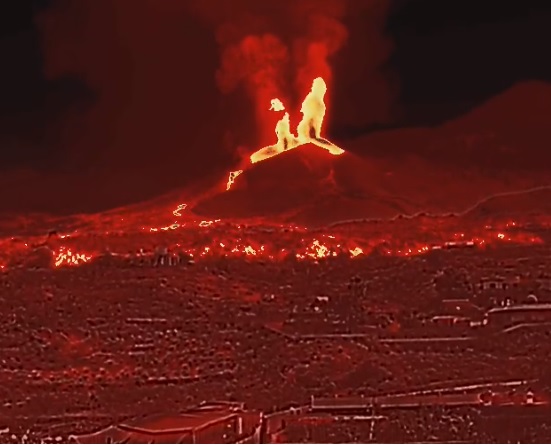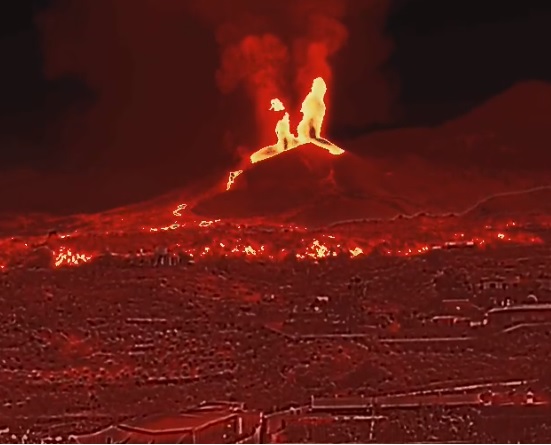 Speed of the lava volcano of La Palma
Impressive rivers of lava in the La Palma volcano that have not stopped emitting lava since the volcano, located on the island of La Palma, in the Canary Islands, erupted on Sunday, September 19. Emergency services continue to monitor the latest effusions from the Cumbre Vieja volcano, on the island of La Palma, which geologists describe at times as an authentic lava tsunami.
However, if we compare the current speed of the lava from the volcano in Cumbre Vieja after the crater took a breath with this video of the Kilauea volcano in Hawaii in 2018, it still seems that the speed is slow, although it seems that it can go higher.
Here you can see lava flow speed in Kilauea volcano, Hawaii. This is the view looking down Leilani Blvd and Pomaikai in Leilani Estates on the Big Island of Hawaii.
After the new explosions and the new events that emerged, the eruptive process of the volcano returns fire and lava in its most violent expression and has recovered its explosiveness.
If you liked it, share it!
F.A.Q (Frequently Asked Questions) – Volcanoes
Do you want to know how many Volcano Lava Flow Types exist? Here we explain ALL About Lava Flow Types.
Below we show the images of the National Geographic Institute that are presented and are the result of a preliminary analysis carried out from IGN data. All the information shown here may be subject to modification.
---
Cumbre Vieja LIVE | La Palma volcano lava in Canary Islands
If you want to be informed of the LATEST news regarding the eruption of the volcano on La Palma and see the volcano LIVE, access our news section.