Since the Cumbre Vieja volcano erupted on Sunday, September 19, 2021, it has not stopped expelling lava that is devastating the island of La Palma, in this article we have a Pollution map caused by the La Palma volcano, with the gas cloud that has been forming since the La Palma volcano erupted. Find out here how it will affect and if it is dangerous and the evolution of the sulfur cloud of the Cumbre Vieja volcano and volcanic pollution produced in an Interactive MAP.
Sulfur cloud forecast from La Palma volcano
Below we present the forecast of the sulfur cloud generated by the La Palma volcano, which together with the direction and wind forecasts offered by windy.com We can see how it will evolve in the next few days. In this interactive map you will be able to see and get an idea of ​​the contamination of a volcano, since volcanoes emit carbon dioxide in two ways: during eruptions and through the underground magma, emitting carbon dioxide from the underground magma, it is released through of cracks, rocks and porous soils.
With this application you can see in real time the progress of the sulfur cloud and if it can affect neighboring countries or enter the peninsula.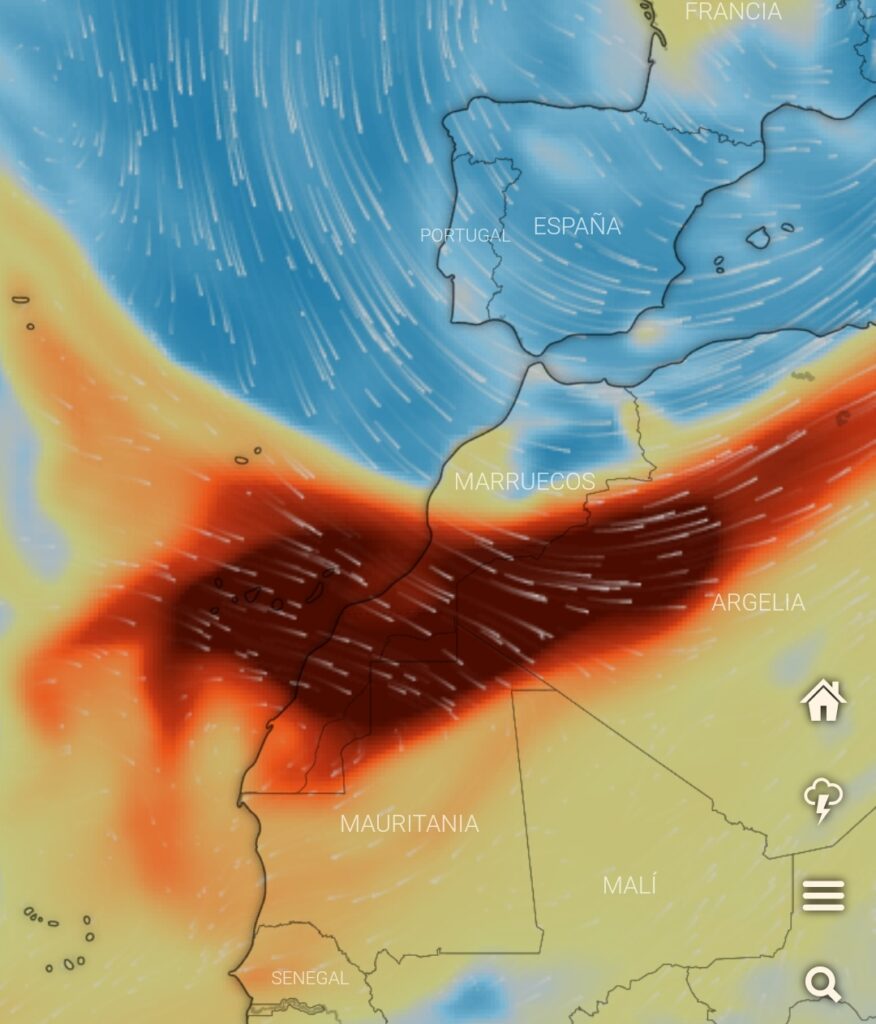 Sulfur dioxide and CO₂ values ​​decrease, but remain "very high".
Pevolca has announced that the values ​​of sulfur dioxide (SO₂) and carbon (CO₂) have decreased but that they continue to be high. The inhabitants of the Los Llanos de Aridane area are recommended to use a FPP2 mask and limit their exposure to the open air. The pertinent authorities in the area have communicated that there will be reinforcements of material and human resources for the removal of ashes. It is recommended to take extreme precautions with ashes in populated areas.
Volcanic ash levels La Palma Volcano
The emission of sulfur dioxide has registered high values ​​during the volcanic eruption in Cumbre Vieja. Ash levels in El Paso, Los Llanos de Aridane, Tazacorte, Tijarafe and Puntagorda continue to be high after the degassing processes in recent days.
In the following image you can see the high ash ejection in crater 2. Column extended towards North / Northwest.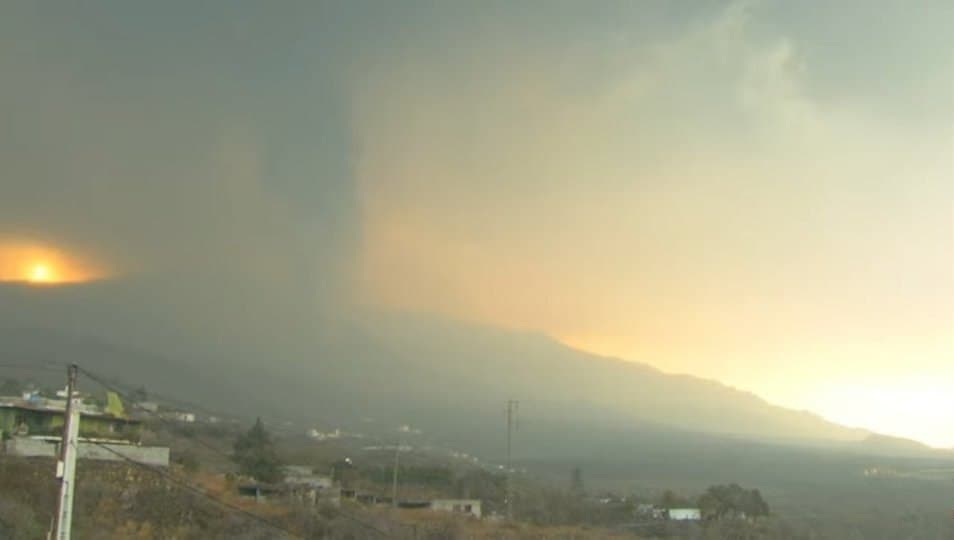 Air quality is good in most of the island. In the municipalities closest to the eruption it is recommended to use a FFP2 mask and reduce exposure to open spaces, especially if you have a weak immune system.
Due to the high increase in volcanic ash levels, La Palma airport has found itself facing an unfavorable scenario due to the disposition of the ash cloud and the forecast of winds.
Images of volcanic ash La Palma
Images of houses on La Palma almost completely buried by the ash from the volcano.
📷 Emilio Morenatti
Frequently Asked Questions F.A.Q
Related to the volcanic eruption on La Palma
If you want to be informed of the LATEST news regarding the eruption of the volcano on La Palma and see the volcano LIVE, access our news section.