The LA PALMA ERUPTION, CANARY ISLANDS (SPAIN) continues and in the LAVA COLADAS MAP, we can see how one of the flows IS ON THE BEACH FALLING THROUGH THE CLIFF, through the live camera to the cone of the La Palma volcano you will also be able to see the incredible explosiveness of the volcano right now.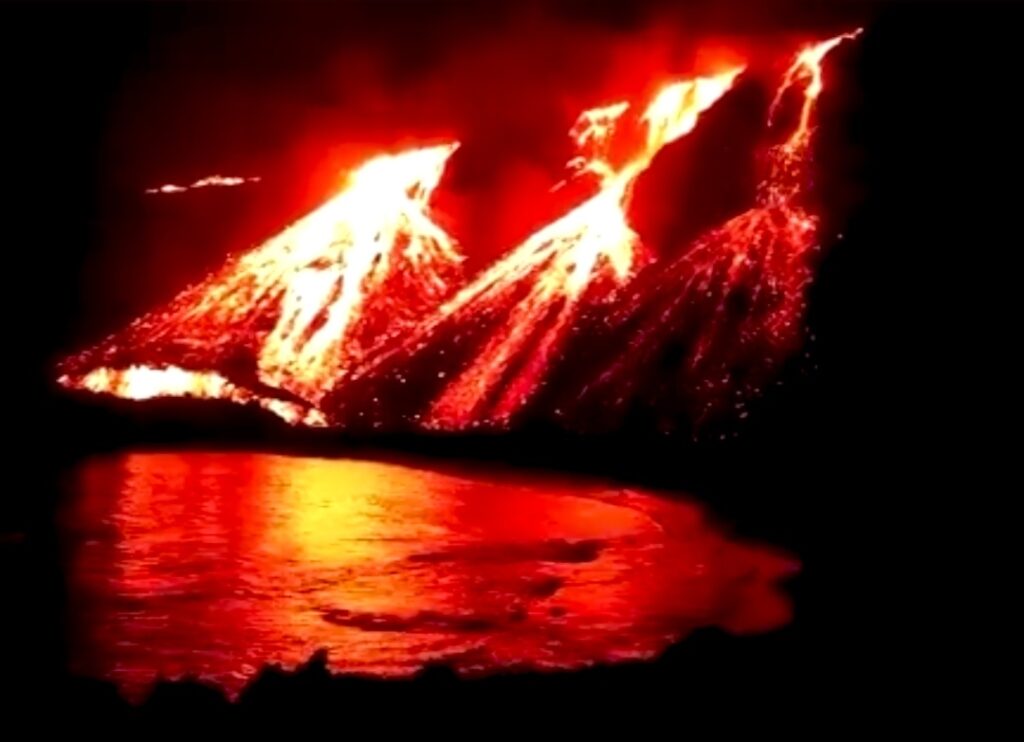 LA PALMA ERUPTION, CANARY ISLANDS (SPAIN)
It is noticeable that the volcano is calmer, even so it does not mean that it sometimes has more active peaks.
🔴 Lava lake overflow LIVE VOLCANO
Overflow in the eruption of La Palma
A lava lake has formed at the intermediate emitting point between the lower mouth of lava flows and the upper crater that always emits ash.
It has finally overflowed onto the one that casts streams to the west.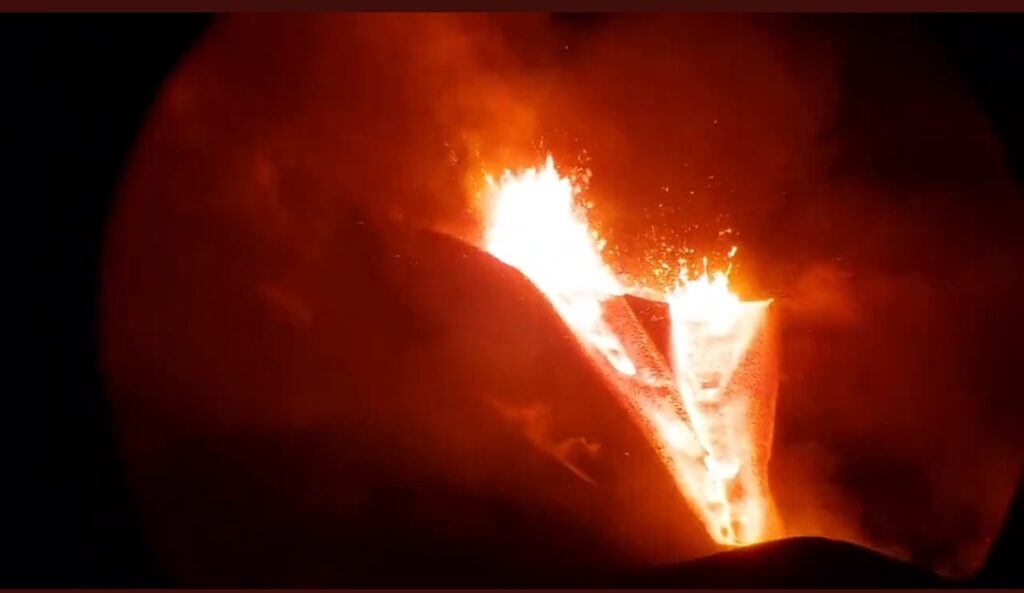 ERUPCIÓN AND THE CANARY ISLANDS VOLCANO, LAS COLADAS MAP.
In the following link you will be able to see all the lava flow maps volcan la palma, both from the official IGN website and the most recent maps and continuously updated by the community in openstreetmap.
LIVE CAMERA TO THE LA PALMA VOLCANO CONE
If you want to see the cone of the La Palma volcano in the Canary Islands live, here is your camera. It points directly to the volcano in Cumbre Vieja. In this link you will be able to see the possible explosions of the La Palma volcano and measure the level of explosiveness of the eruption in the volcano in Spain (Isla de la Palma, Canary Islands).
DIRECT CAMERA – LAVA FALLING THROUGH THE CLIFF CANARY ISLAND, LA PALMA
Looking for live images or videos of the lava on La Palma volcano? Incredible live camera where you can see the lava falling to the coast on the beautiful island in La Palma.
Aerial view of lava falling to the beach of Los Guirres in the Canary Islands (La Palma).
THERMAL VIDEO OF LAS COLADAS 11/09/2021 – 08: 10h
Incredible thermal video of the lava flows.
News and news, La Palma earthquake map.
Lastest news from La Palma, earthquakes map La Palma, Seismicity updated DAILY here: