What is quick draw? If you still don't know what quick draw is, we are going to explain to you what the quick draw game consists of, how to download it and why play quick draw Online. This game has been created with machine learning. When you draw something, a neural network tries to guess what you are drawing.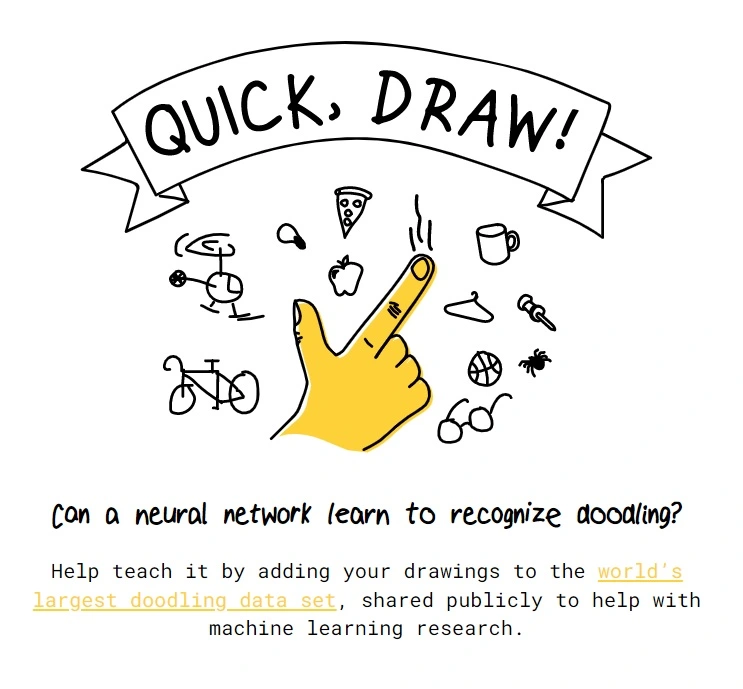 Quick draw Game
This is a game or experiment that can be played more than once a day. The Quick Draw Dataset is a collection of 50 million drawings across 345 categories, contributed by players of the game Quick, Draw!.
The game/experiment is very simple. It consists of drawn and guess like pictionary but this game is online with google A.I. Experiments. The drawings were captured as timestamped vectors, tagged with metadata including what the player was asked to draw and in which country the player was located.
How to play quick draw online
This is a simple experiment that has gone viral thanks to its simplicity, and the fact that the answers to your drawings are given by artificial intelligence we really liked the idea. This experiment is a completely free and the game with no need to download anything or install the game.
When it is your turn to draw, you will have to draw a given word in 20 seconds.
You will hear a voice trying to guess what you are drawing
Once the 20 seconds have passed you can draw another word.
Over 15 million players have contributed millions of drawings playing Quick, Draw!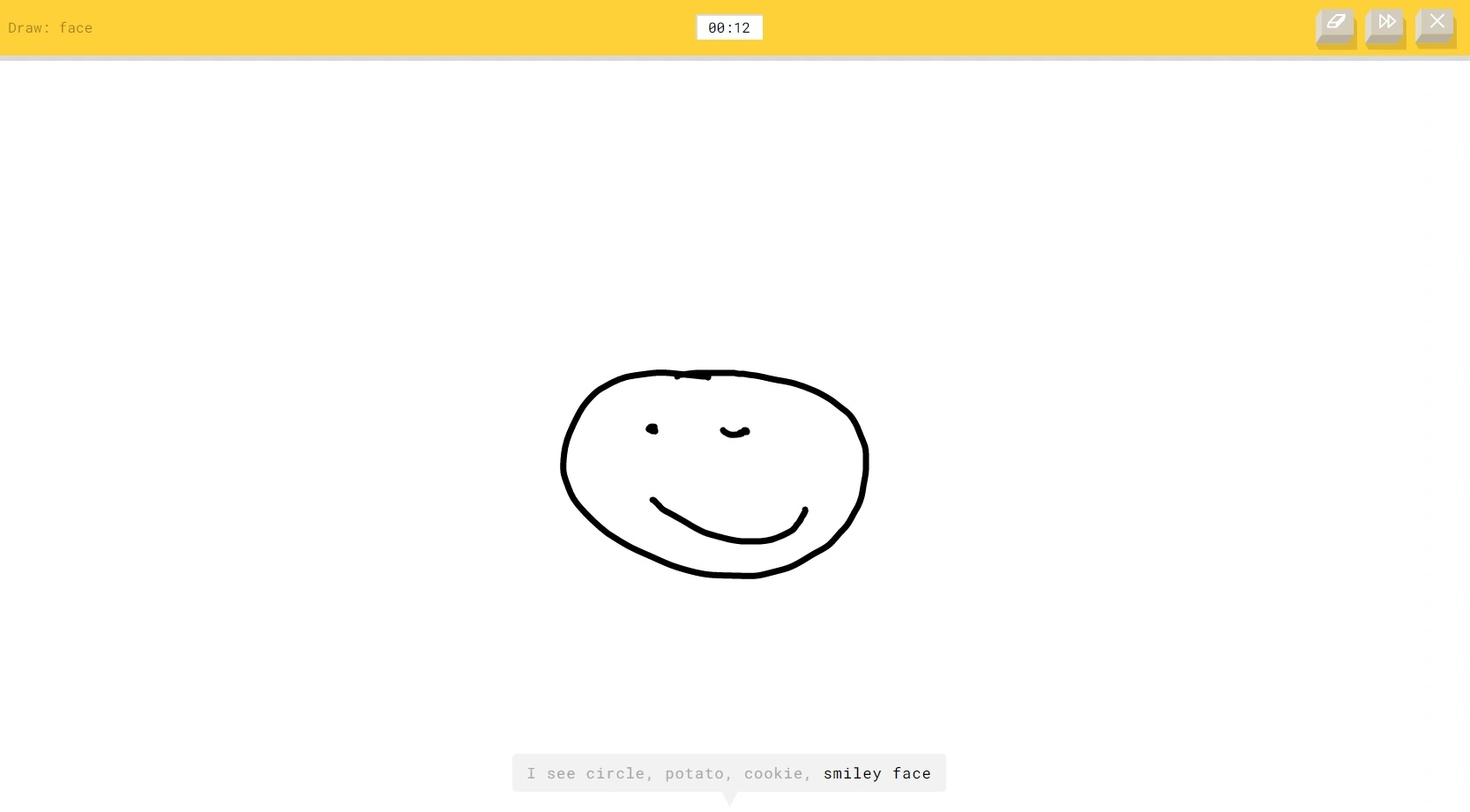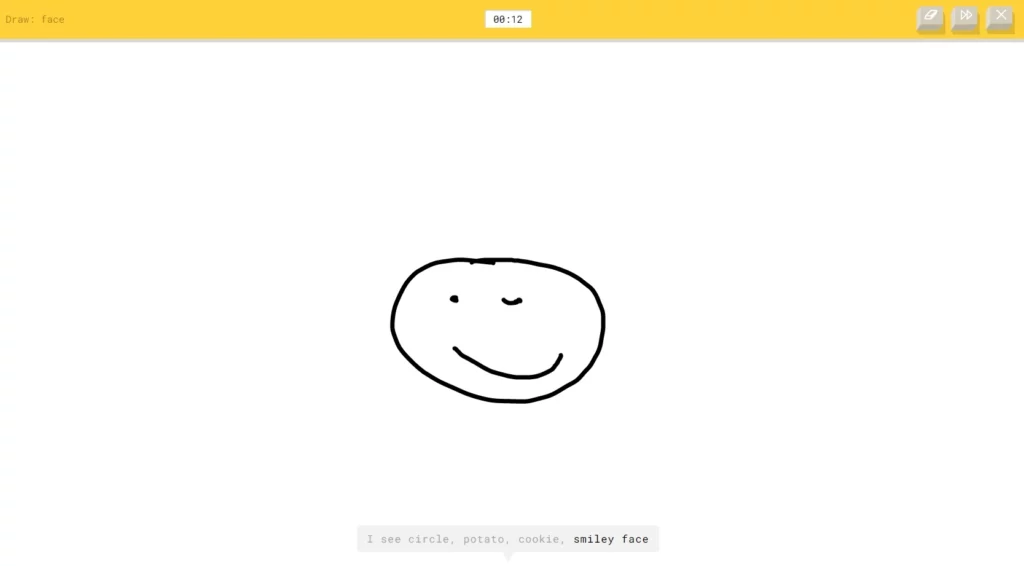 Quick draw purpose
ver 15 million players have contributed millions of drawings playing Quick, Draw! These doodles are a unique data set that can help developers train new neural networks, help researchers see patterns in how people around the world draw, and help artists create things we haven't begun to think of. That's why we're open-sourcing them, for anyone to play with.
Here you can see for example if I select an airplane, as it can be drawn by thousands of other people:


Quick draw examples
As you can see, we have not stopped playing because is addictive see how the artificial intelligence through machine learning is guessing our draws. Before starting, choose the language in which you want to play so that it is easier to guess the words. Use the left mouse button to draw.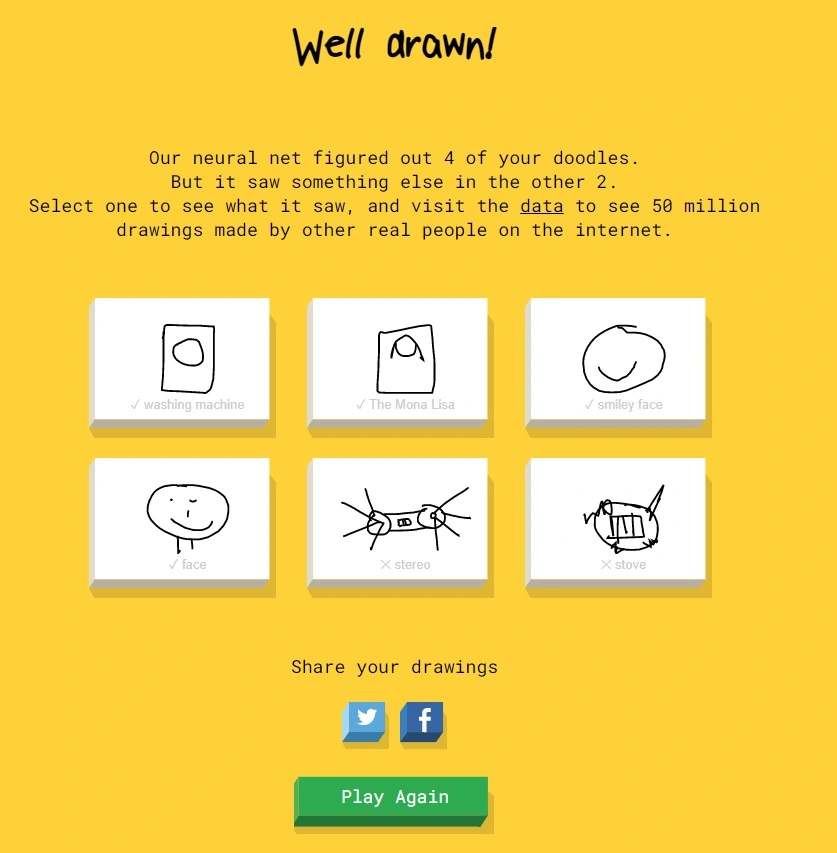 Quick draw website
If you want to play, you can click here to play online free. You can play as many daily games as you want and if you want to play this experience here we leave you the link to the quick draw website. Play here and share your comments with us!
Quick draw alternatives
We are seeing a lot of web and mobile applications that mimic the way mini games like this works and seek to take some of the popularity away from this new platform. Some developers take advantage of this success to launch applications and provide us with alternatives to spend our free time simply using our browser.
We leave you some alternatives to quick draw:
Worldle countries
The wordle to guess a mysterious country that they propose to us has arrived. If you want to know what is worldle 🌎 of countries, we explain everything in our Post.
F.A.Q. (Frequently Asked Questions)
What is quick draw game?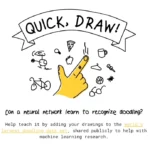 This is a game built with machine learning. You draw, and a neural network tries to guess what you're drawing. This as an example of how you can use machine learning in fun ways.
How to play quick draw?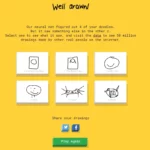 The purpose of the game is guess some words that are drawn by yourself, it is a game very similar to pictionary but online and you have 20 seconds to draw it, and an I.A. will try to guess your drawing.
How many times a day can you play quick draw?
In quick draw you can play as many times as you want in web browser (desktop and mobile). You don´t need to download game. It´s a mini game free and you can play in many languages ​​available.
What is the drawing game with A.I. by google?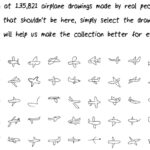 Quick draw game is a fun game/experiment online, when it's your turn to draw, you need to draw a word from in 20 seconds. This is a game built with machine learning. You draw, and a neural network tries to guess what you're drawing. 
You may be interested…
At World3dmap.com we are interested in trends, we are fans of 3D maps and we like to report viral online games. We love mind games, and games without installing, that's why we have collected the best games of this year without downloading.