On September 19, the Cumbre Vieja volcano, a mountain range on the island of La Palma volcanoes, erupted. Until then the rash on the palm is still active.
This is not the only volcano on the island of La Palma that there is, since we must also add those of San Antonio, San Juan and Teneguía, the latter suffered an eruption in 1971.
In addition to all of them, there are those of Tajuya, Tacande, San Martín, El Charco and Fuencaliente, whose eruptions date back between the 16th and 17th centuries.
La Palma volcanoes area
The National Geographic Institute points out that the Canary Islands area is "one of the most interesting on the planet." The reason is the archipelago's proximity to Africa, and in the middle of both places there is a basin with sediments more than 10 km thick.
La Palma news
10 weeks have passed and the volcano in Cumbre Vieja continues to surprise us. Now new foci, more seismicity, tremor and sulfur dioxide rise. It seems that it will be the longest eruption in the entire historical series of La Palma (last 500 years). The Tehuya in 1646, which was in action for 84 days, seems to have been left behind by the latest events in the current eruption on the island of La Palma in the Canary Islands.
La Palma last minute
November 29, 2021
November 28, 2021
A new vent on the La Palma volcano has opened this morning and here you can see the effusiveness with which it expels lava. Incredible images of the eruption recorded by Involcan.
The rise of the volcanic tremor in the La Palma eruption seems to have to do with the opening of the new mouths. Now it seems to be descending again due to the pressure release. You can see it in our post about seismicity now on La Palma.
The emission of sulfur dioxide (SO2) has shot up again, which together with the appearance of new mouths and another pouring, the rebound in tremor and seismicity makes scientists think that there is no near end in sight.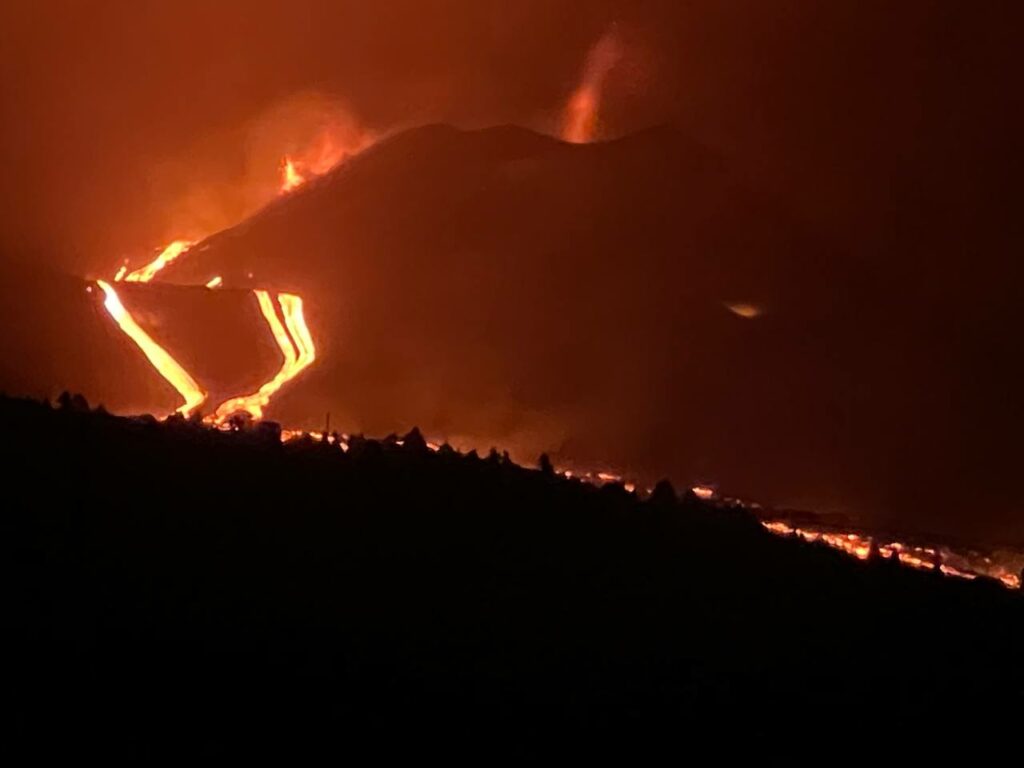 La Palma now:
If you want to know what is happening now in La Palma and the volcano, here we will tell you EVERYTHING. La Palma last minute on world3dmap.com.